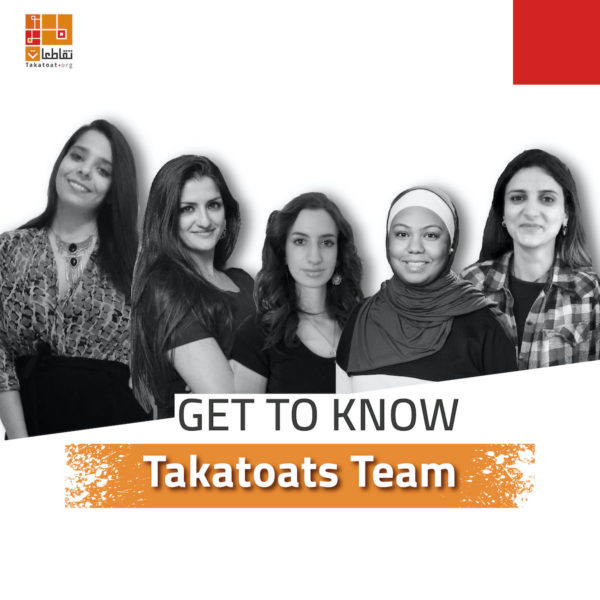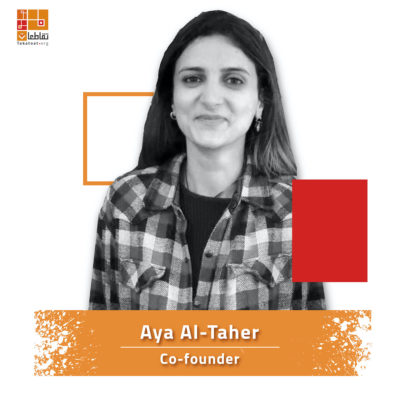 Aya Al-Taher is a 27-year-old founding member at Takatoat, she holds a BA in Business Information Systems, and development projects management PMD. She has more than 4 years of experience working with women, youth and girls. Passionate and a believer in the power of diversity and difference, she is currently working in Italy on a project that supports integration and combating extremism. A member of the Feminist Readings Group in Jordan. Active in the movement that supports feminist issues on the ground.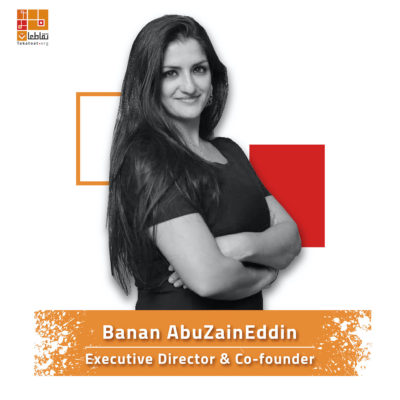 Banan Abu Zain Eddin, 33 years, is a feminist and human rights activist and advocacy and gender trainer. She is a holder of a Diploma degree in Management of Non-Profit institutions, and is currently pursuing a second Bachelor in Law.  Banan have more than eight years' experience working in the civil society and humanitarian field. She is the co-founder of the "Feminist Sessions" initiative aiming to spread the feminist and women's rights knowledge and contribute to strengthening the young feminist movement in Jordan. Banan worked as a campaign manager at Ahel organization, a Youth civic engagement Coordinator at Mercy Corps- Jordan and a Field coordinator with Save the Children international- Jordan.
As part of her activism on women's rights, Banan is a member of the Youth Gender Innovation Agora (GIA), a consultative forum established by the UN Women Regional Office for Arab States, and a member of the Arab Women network which promotes the role of women in society and works towards ending gender-based violence. Banan is also co-founder and executive director of Takatoat feminist collective.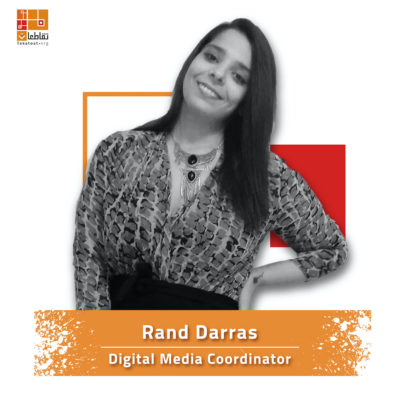 Rand Tarifie, 25 years, studied Fine Arts, she now works as media, communication and innovation consultant, and a web developer. Rand is an original thinker, and a feminist who has always challenged the status quo in her never-ending fight for social justice.
Rand has always felt the need to be helping more people. Which is why she decided to start looking for a way to support in the humanitarian field. For her, the internet provides a space for people to meet and express themselves no matter where they are from and share what's going on in their world. She worked on ways that can make changes within her own community by venturing into the lives of people in order to hear their stories, and share it with a wider audience.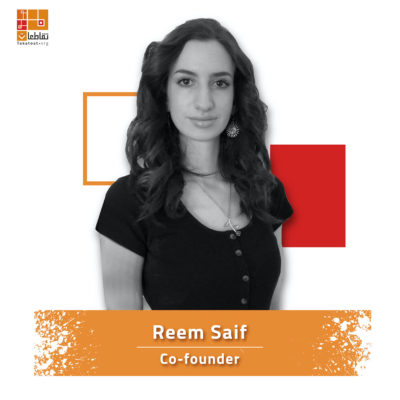 Reem saif, 19 years, is a young Jordanian-palestanian feminist activist and computer graphics and animation student at princess sumaya university. Born in 2001. She's a co-founder of Takatoat feminist collective. Her passion for social and political justice for women strongly drives her towards being a hardcore feminist voice in her community by being actively vocal, organizing various social media campaigns and starting her own successful feminist platform with the aim to make feminist theory accessible for all especially the younger generations and bring the conversation to every table.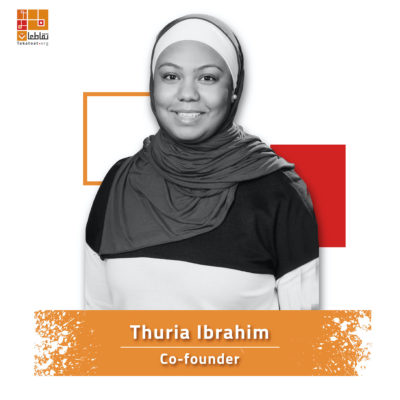 Thuria Ibrahim, 33 years, graduated with a Master in Human Rights and development from Jordan University. Thuria decided to pursue a career where she can have an impact and be part of the change in Jordan and the region. She have over 9 years of experience in the fields of civic engagement, peace building, sexual and reproductive health, employment and youth empowerment in Jordan and region. She is a member of the International Aids society and a number of International and national networks and organizations advocating for Human and women's rights.